Welcome to the home of the Australian National Navara Muster.
The venue and date is set for the 2014 National Navara Muster.
In 2014 the National Navara Muster is to be held over three days from Friday October the 31st to Sunday the 2nd of November.
We will be camping within the Wombeyan Caves campground. Where's that? Right here …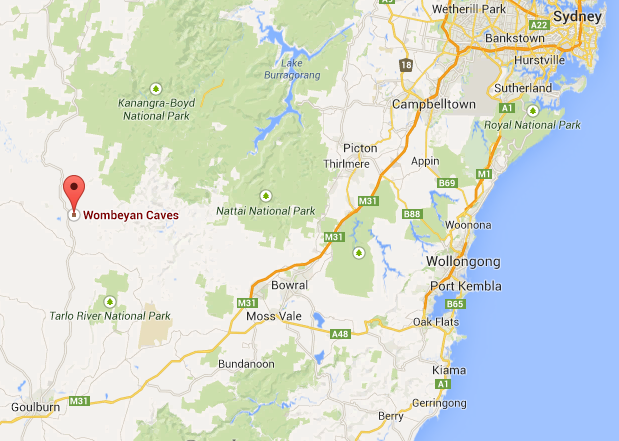 What is the National Navara Muster?
The National Navara Muster is a non profit group which holds annual get togethers for Navara enthusiasts (as well as other makes and models) around Australia.
The Muster is a gathering of Navara owners that initially met through the online forum navara.asia and is promoted as a family friendly event.
At the Muster, there are always opportunities to show off your pride and joy as well as look over others, experience off-road tracks as well as sitting around camp fires and just talking about whatever.
The committee is always seeking expressions of interest for sponsorship and donations.
We are also looking for any volunteers who would like to help with the organisation and running of the Muster. If you are interested, please contact the Committee to obtain more information or would like to attend the Muster.
The Muster is the collective brainchild of members from the Navara forum, navara.asia. Additional info on the Muster can be found here – http://www.navara.asia/showthread.php?t=18182
Sponsors
We are proud to have and are greatly appreciative of the support from our sponsors.
This year, we'd like to thank the following companies for their generosity in
sponsoring the 2014 National Navara Muster:
The Muster committee are actively seeking sponsorship for the 2014 Muster, if you think you'd like to be involved with this great activity, please contact us.
The National Navara Muster is not affilitated with Nissan Australia or the Nissan Motor Company.